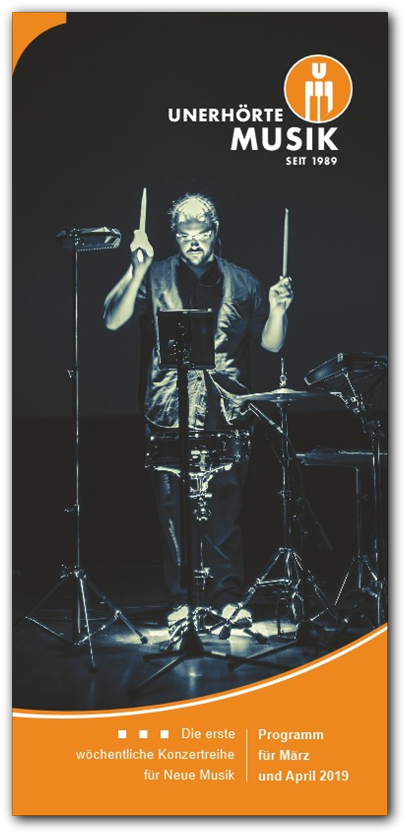 Liebes Publikum,
jeden Dienstag spielen Solisten und Ensembles im gelassenen Ambiente des BKA-Theatersaals zeitgenössische Programme mit Schwerpunkt auf der Musik des ausgehenden 20. und des 21. Jahrhunderts.

Mit ihrer einzigartigen Struktur ist die Unerhörte Musik nicht nur Teil des Berliner Konzertlebens, sondern die erste Adresse für das aktuelle Musikschaffen.

Ein- bis zweimal im Monat geben die Musiker eine kurze lockere Einführung in den Abend.



Rainer Rubbert und Martin Daske



***

Dear audience,

performances at Unerhörte Musik (Music unheard-of), Germany's only weekly concert series, starts every Tuesday at 8:30 p.m. at the BKA Theatre, a venue with a well-established reputation for cabaret and comedy shows, located in the heart of Kreuzberg on Mehringdamm.

Unerhörte Musik is exclusively devoted to the composed late twentieth and 21st century chamber music performed by professional soloists and ensembles from Berlin and Germany as well as distinguished guest artists from abroad.
With its unique structure it is not only part of Berlin's contemporary music life, but also its first address for the current producing. Its reputation is international by now.

Once or twice a month, a short introduction to their programme is given by the musicians themselves.


Martin Daske and Rainer Rubbert
"The eye should learn to listen before it looks"
(Robert Frank)